Everyone deserves a day at the beach, right? That's why special needs individuals are encouraged to come out to a beautiful day at the beach with Moody Gardens and Texas Adaptive Aquatics to participate in free adaptive sports designed just for them.  The 28th annual Adaptive Water Sports Festival will be Sept. 8 from 10 am to 4 pm at Moody Gardens Palm Beach.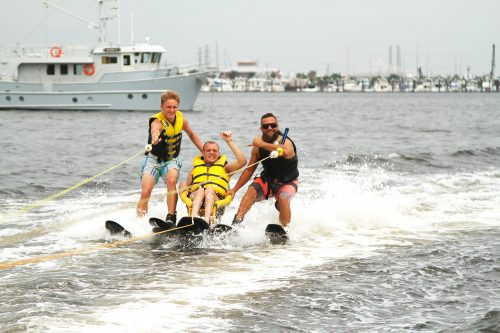 Weather permitting, all guests ages eight and up who have special needs will have the opportunity to water ski, sail, kayak and paddleboard with special equipment and instructors at no charge. The annual event gives individuals a chance to experience water sports. For some it's the first time to experience any sort of sport of this kind, which makes it a very rare and unique opportunity.
Individuals are also encouraged to bring their family along too to share the experience. Up to 4 immediate family members and caregivers are welcome to accompany guests who are participating and can enjoy free admission to Palm Beach. Extended family and friends can participate in the fun by purchasing a regular admission to Palm Beach, however only the lazy river and wave pool will be available to guests during this time.
The event reaches hundreds of families each year with the generous help of adaptive equipment and instructors from Turning Point Gulf Coast, Galveston Community Sailing, Island Paddle, Sun Time Watersports and Texas Adaptive Aquatics as well as volunteers from around the community including UTMB.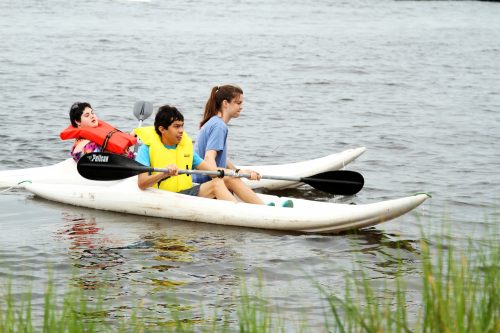 "This event gives individuals with special needs the opportunity to enjoy an array of water sports, which is not something that they get to do very often," said Moody Gardens Volunteer Coordinator Molly Willems. "Seeing the thrill and excitement that it gives them is the most rewarding thing about this event."
Registration for the event is required and will be open from Aug. 2 through Aug. 30. All activities are on a first-come, first-serve basis.
The Adaptive Water Sports Festival is one of several Hope Therapy events held at Moody Gardens every year. For event RSVP or volunteer registration, please contact Moody Gardens at 409-683-4108 or email volunteers@moodygardens.org.