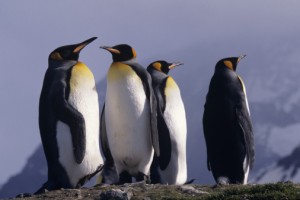 By adopting a Moody Gardens Animal, you don't get to take the exotic creatures home with you, but you do get to contribute to providing them with a quality life. Moody Gardens is home to over 5,500 animals, and it costs over $150,000 to feed all of them each year.
By becoming an adoptive parent, you are helping to contribute to the cost of food, care, habitat improvements, and animal enrichment.
The following animals are available for adoption:
Weedy Sea Dragon
Harbor Seal
Brown Shark
Sand Tiger Shark
Barracuda
False Clownfish
Blue Tang
Dogface Pufferfish
Yellow Tang
Bahamas Starfish
Raccoon Butterflyfish
Peppermint Cleaner Shrimp
Blacktip Reef Shark
French Angelfish
Queen Triggerfish
Southern Stingray
Cownose Stingray
White Spotted Bamboo Shark
King Penguin
Chinstrap Penguin
Rockhopper Penguin
Gentoo Penguin
Macaroni Penguin
Northern Fur Seal
Military Macaw
White-face Saki Monkey
Giant River Otter
Pink Pigeon
Cottontop Tamarin
Pygmy Slow Loris
Arapaima
Lake Victoria Cichlids
Red Bellied Piranha
Prehensile Tail Porcupine
Blue Hyancith Macaw
Scarlet Macaw
Green Anaconda
Green Basilisk
When you become a part of the Adopt-An-Animal program at Moody Gardens, you receive a personalized certificate of adoption, 5×7 color photographs, and an animal fact sheet. However, with a higher-level adoption package you will receive even more benefits.
The following are the available adoption packages:
Level I – $35.00
Certificate of Adoption – personalized
5×7 Photograph
Fact Sheet
Recognition on "Adoptive Parents" board
Level II – $75.00
All Level I benefits
Father's Day and/or Mother's Day card
2 Aquarium Pyramid or 2 Rainforest Pyramid Tickets
Level III – $100.00
All Level II benefits
Name on Adoptive Parent Web Board
Invitation to Adoptive Parent Event (+1 guest)
Level IV – $200.00
All Level III benefits
2 Aquarium Pyramid or 2 Rainforest Pyramid Tickets
Guided tour of Rainforest Pyramid or Aquarium Pyramid for 2
Call the Adopt-an-Animal hotline at 1-800-582-4673, ext. 4325 or email us at adopt@moodygardens.com to learn more. You can also start filling out your adoption application here.