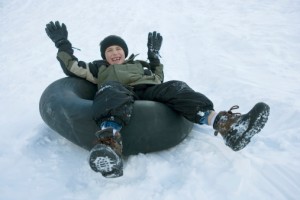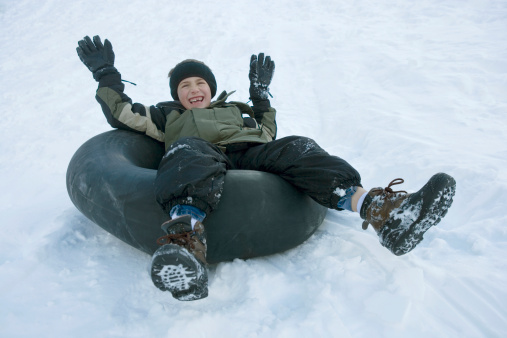 During this year's Festival of Lights, Moody Gardens is bringing in a new holiday experience: snow tubing! Texas doesn't have a lot of snow or sledding opportunities, especially down by the Gulf coast. However, with this addition to the arctic fun at Moody Gardens, even Texan kids can experience this fun winter past time.
Glide along the ice and into the holiday season. Snow tubing features a 100-foot ice slide set up in the Moody Gardens grounds. Guests will glide down the giant ice slide on a tube, experiencing an icy thrill unlike any in the region.
Snow tubing is fun for almost all ages! The gravity propels the tubes down the slide at exhilarating, yet safe, speeds. Since there aren't many snow-covered hills in Texas, it is hard to experience this kind of holiday fun without traveling up north. Now you can have snowy hills and Gulf coast beaches, all in the same vacation.
From over a million lights to giant ice slides, you can't find a holiday experience quite like the Festival of Lights. The snow tubing will start on Saturdays during the Festival of Lights (November 10-December 5), and then open daily from December 22-January 5. The hours are noon to 10pm, and admission is only $12.00. You and your family will have plenty of time to get down to Moody Gardens to experience this new seasonal attraction.
Snow tubing is just one of the many fun holiday events in Texas going on at Moody Gardens this season. The holiday lights, Christmas events in Texas, and other attractions are constantly entertaining all our visitors. Plan your next family holiday at Moody Gardens, and plan to stay at the Moody Gardens Hotel. Enjoy our special holiday deal, a Festival of Lights Arctic Package for only $17! Also, don't miss out on the ice skating in the area's only outdoor skating rink, here at the Moody Gardens!