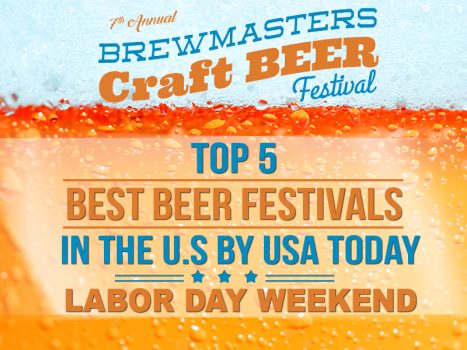 Whether or not you are beer aficionado or a brew once in a Blue Moon kind of person, Brewmasters Craft Beer Festival has something for you!
This is the 7th year for the annual event that is once again being held at the Moody Gardens Hotel over Labor Day Weekend (September 2-4). As the largest craft beer festival in Texas, the event boasts more than 400 different craft beers, live music, and delicious food making it one of the top ten best festivals in the country. In fact, Brewmasters was just named as USA Today's "Best Destination Event" making it known just how much of a big deal it is!
Everything kicks off with a new event, Nach-Yo Ordinary Tequila Tasting, on September 2. That same night there will also be the very popular BrewMasters Friday Night Pub Crawl that brings guests to some of the coolest bars on the island while traveling in style on a party bus.
The weekend is jammed packed with the BrewHaHa Grand Tasting on Saturday which in addition to the 400 beers available, will feature a "Taste it First" section. The "Taste it First" section allows guests to be the first to get their hands (and taste buds) on brand new craft beer selections as they are released to public for the first time. On both Saturday and Sunday guests can look forward to Beach, Brews, and Bands at Moody Gardens Palm Beach featuring live music from The Line Up on Saturday night and Rat Ranch on Sunday night. The last event up to bat is Brew-B-Que on Sunday which once again features a wide variety of beer in addition to live music, and as the name suggests some good ole Texas BBQ.
The festival also provides an opportunity for those interested in the craft to learn about what goes into a good brew and what foods make the best pairings through seminars scheduled throughout the weekend.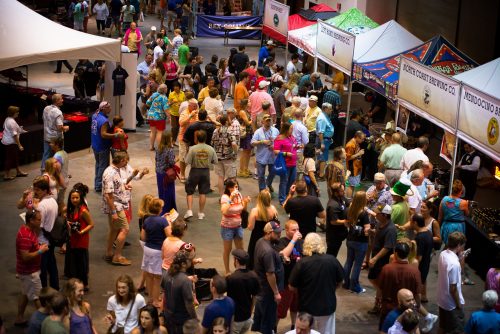 Tickets for the event range from $15 – $165, which includes a wide range of ticket options including Designated Driver Ticket options as we encourage everyone to enjoy themselves responsibly.  Tickets can be purchased online here. More information including hotel packages can be found at moodygardenshotel.com.