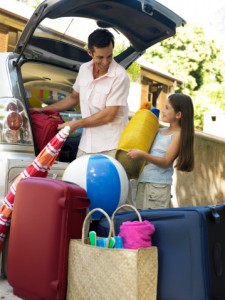 Make your next family vacation a Moody Gardens vacation! At Moody Gardens we have your whole trip covered, from the entertainment, the relaxation, and a place to stay. Our attractions are fun, educational, and appropriate for everyone in the family.
Family Friendly Accommodations
The Moody Gardens Hotel is accommodating for the entire family. We have a great selection of rooms and suites to provide your family with a comfortable place to rest your heads at night. The kids can enjoy the complimentary fun of Kid's Crew while parents visit the Spa at Moody Gardens for a relaxing couple's massage!
Dining Options
When you stay at the Moody Gardens Hotel, your kids get to eat free at the Terrace Restaurant, which has the best shrimp gumbo in Galveston. For a more formal dinner experience, taste the famous entrées at Shearn's Restaurant prepared by Galveston's most-celebrated chef, Executive Chef Urs Schmid.
Fun and Educational
The attractions at Moody Gardens are not only tons of fun, but they are also educational. When venturing through the Aquarium Pyramid, you and your family learn all about the penguins, seals, and other sea creatures. You can even get a personal experience with the penguins through the Penguin Encounter program. Other educational yet exciting attractions are the Rainforest Pyramid and Discovery Museum.
Location
Moody Gardens is located on Galveston Island, one of the more-popular vacation destinations in Texas. Situated right on the Gulf of Mexico, when you stay at Moody Gardens Hotel, you experience all that Galveston has to offer.
Start planning your next family weekend getaway in Texas at Moody Gardens! Once you plan your vacation with us, you'll realize why we are one of the best places to stay in Galveston. You look forward to seeing you soon!