After three decades of battling evil and exemplifying teamwork, the beloved Teenage Mutant Ninja Turtles (TMNT) have made their temporary home in an exhibit in the Moody Gardens' Discovery Pyramid.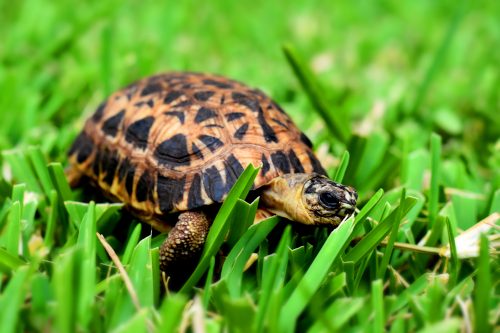 The exhibit features a live turtle aspect to shine a light on turtle wildlife conservation. The turtle species that will be featured in the exhibit will be the Spider Tortoise, Radiated Tortoise, Fly River Turtle, Burmese Mountain Tortoise and the Sea Turtle. This part of the exhibit will highlight ways to forge a future for these animals and bring awareness to factors that disrupt their natural habitats.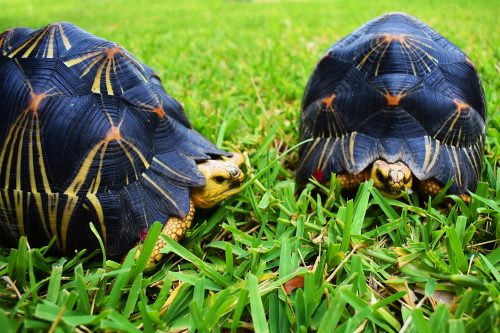 "The Teenage Mutant Ninja Turtles are all about using teamwork and building collaboration," said Moody Gardens' Education Curator Jennifer Lamm. "Saving turtles from extinction is no exception. We can all work together to save wild turtles."
Just by visiting Moody Gardens you are doing your part to further the conservation of these species. As a member of the Association of Zoos and Aquariums (AZA), Moody Gardens works with conservation groups around the world to fund research on species and their habitats. The more we know about an animal's life cycle and environment, the better we can protect them. When you visit an AZA member institution, you help fun research and conservation efforts for animals, including turtles, all over the world.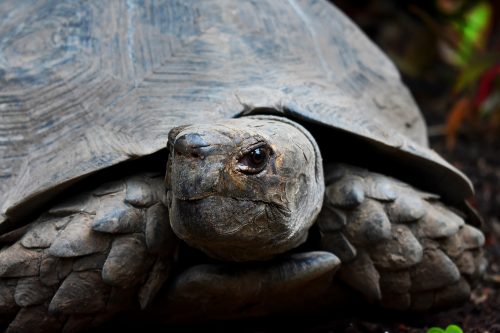 Want to do more? Here are some simple ways you can help!
Reduce the amount of trash you create when you visit the beach by carrying reusable bottles, straws and bags.
Join a beach cleanup crew.
If you see a turtle on the beach make sure to call in the specialists at 1-866-  Turtle-5.
Stay clear of marked sea turtle nests on the beach.
Conserve resources such as water, food or energy which gives the environment the time it needs to recycle.
Click here for more information about our new exhibit opening on September 29 within our Discovery Pyramid – Nickelodeon's Teenage Mutant Ninja Turtles: Secrets of the Sewer