You have enjoyed trick-or-treating and the kid's costume contest at Ghostly Gardens for years, and this year Moody Gardens has expanded the tradition to include two special activities to stir even the most unshakeable adults.
FOR THE ADULTS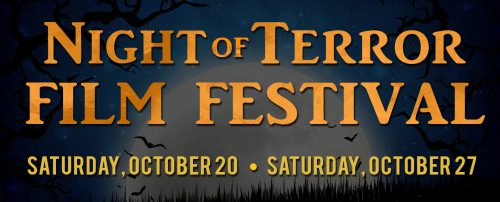 The Night Terror Film Festival will run Oct. 20 and 27 and feature classic horror-movie titles. Each night features four classic horror-movie titles. The Film Fest is strictly for audiences 18 years of age and older. Tickets are $25 per person for the general public and members, per night and include admission to all four films, plus a popcorn and beverage.  A special menu of ghoulish fare will be available for purchase to take guests to the bewitching hour. The Film Festival schedule is:
Oct. 20
5 p.m. – "Beetlejuice"
6:45 p.m. – "The Exorcist"
9 p.m. – "The Shining"
11:45 p.m. – "Nightmare on Elm Street"
Oct. 27
5 p.m. – "The Conjuring"
7:10 p.m. – "Annabelle"
9:05 p.m. – "The Conjuring 2"
11:35 p.m. – "Annabelle: Creation"
FOR THE ADULTS
The "Reignforest of Terror," also on Oct. 27, takes guests on an after-hours theatrical tour through the Rainforest Pyramid that highlights the scary truths animals face in the wild. This event is also strictly for audiences 18 years of age and older. Tickets are sold on a first-come, first-serve basis by time slot for $25 per person and $15 for those with annual memberships. Tours start at 6 p.m. and are scheduled every half hour with the last tour starting at 8:30 p.m. wit participant check-in required 15 minutes prior to the tour. This year's ticket sales support ocelot conservation.
FOR THE KIDS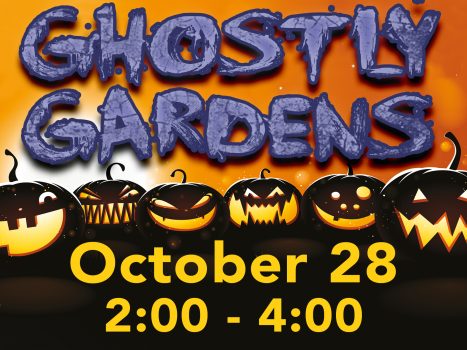 It's a family affair with activities for the kids on Oct. 28 with the annual Ghostly Gardens celebration. Children and their families can participate in free trick-or-treating throughout the Moody Gardens property, Creepy Crafts, face-painting and other fun activities from 2-4 p.m. The event will also include a kid's costume contest for children 12 years of age and younger. Prizes will be awarded to the participant with the best costume in each of the different age groups. The costume contest will kick off at 3 p.m. in the Gardens Lobby of the Visitor's Center.
All guests are encouraged to dress up in their favorite costume on Oct. 28. Families with at least on member in a Halloween costume will receive a special discount to the Rainforest Pyramid, SpongeBob SubPants, Discovery Museum, MG 3D Theater, 4D Special FX Theater and Colonel Paddlewheel Boat, paying just $5 per attraction per person.
For more information or to purchase tickets to the Night Terror Film Festival or The Reignforest of Terror, click here.