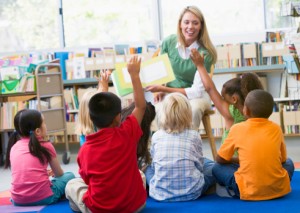 Moody Gardens offers workshops for local educators multiple times a year. Through our workshops, we demonstrate exciting ways to bring the rainforest, oceans, and nature into your classroom.
Through the exploratory workshops, teachers earn credit toward their Continuing Professional Education as established by the State Board of Educator Certification (SBEC).  Teachers will also take home curriculum including math, science, and social studies lessons that correlate with TEKS requirements.
Each workshop includes hands-on activities, guided tours through Moody Gardens' attractions, and take-home curriculum.
Choose between full-day and half-day workshops.
Full Day Workshops: During a full-day workshop, educators will earn six SBEC credit hours. The workshop includes a buffet lunch at the Garden Restaurant, a guided tour of one of the pyramids, and a take home copy of the applicable curriculum and all the related activities. The workshop is from 9 a.m. – 4 p.m., with lunch included for $55.
Half-Day Workshops: Half-day workshop participants earn four SBEC credit hours. Participants will also receive a guided tour of one of the pyramids and take home curriculum. However, lunch is not included.  The workshop runs from 9 a.m. – 1 p.m. and costs $40 per person.
Upcoming workshops include:
Flying WILD (Full Day) on February 23, 2013
Frogs/Sharks (Full Day) on March 23, 2013
Marine Debris (Full Day) on April 27, 2013
Pre-registration is required for all educator workshops. For reservations and more information, please call 1-800-582-4673, ext. 4231, or email pswiftbrooks@moodygardens.com.
You can also access our curriculum online by visiting our website.
While you're here, we hope you enjoy your tour of the Aquarium Pyramid or Rainforest Pyramid. If you'd like to make a weekend out of the visit, the Moody Gardens Hotel is one of the best places to stay in Galveston. We look forward to seeing you soon.