Sunday was Reptile Awareness Day and we'd like to make a belated tribute to one of the reptiles in our Rainforest Pyramid — Mr. Awesome.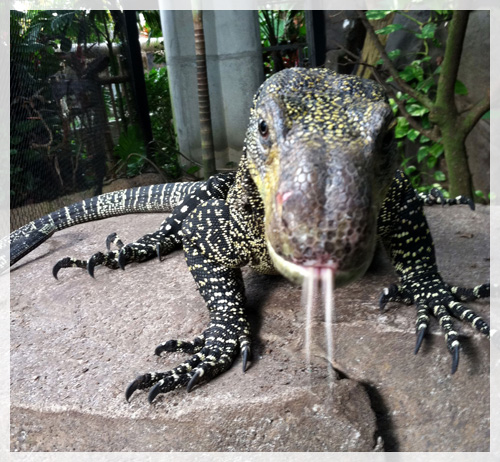 Mr. Awesome, or more commonly known as the Crocodile monitor, can be found in mangroves and rainforests in Papua New Guinea. Unfortunately, they are facing pressures of habitat destruction and pet trade.
So what makes him so awesome? Well, he's one of the longest lizards out there. Including his tail, he's about eight feet long.
Mr. Awesome is a fast runner and a great climber, making it hard for his prey to run away. And if you're lucky, he'll smile and show you his long teeth — the longest of any monitor. He eats a variety of prey, from mammals to birds to eggs and even carrion.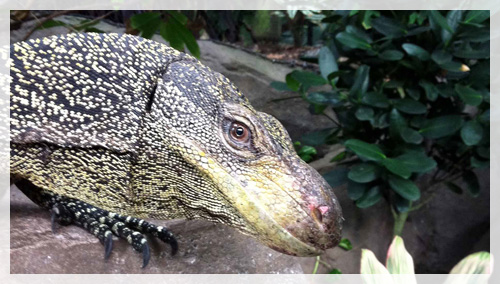 But the best part, like all of the animals in our Rainforest Pyramid, is his behavior. Mr. Awesome is quite attentive to our keepers. We're in the process of teaching him basic husbandry behaviors, for maintenance and emergencies, and he's showing signs of intelligence similar to a dog – but in his own stubborn way.