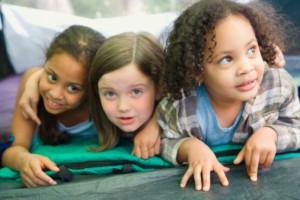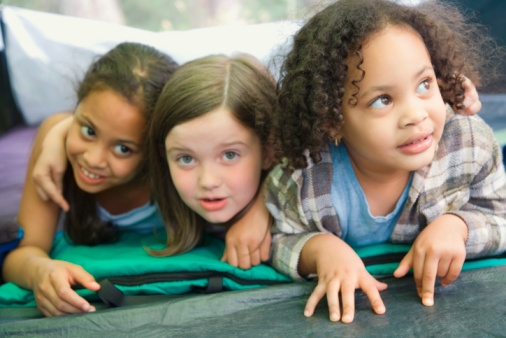 There is so much to see, learn, and participate in at Moody Gardens that it is impossible to fit it all into one trip! If your kids just can't get enough of Moody Gardens, then Overnight Adventures is the solution! Whether you want to set up a Moody Gardens sleepover for friends or for a classroom, we would love to talk to you about the opportunity.
We offer two different overnight adventures. Depending on which adventure you choose, students will spend the night exploring either the Rainforest Pyramid or the Aquarium Pyramid.
Creatures of the Night
With the Creatures of the Night adventures, the kids explore how the rainforest comes alive once the sun goes down. Discover how the nocturnal creatures live by using all five of your senses to find your way through the Rainforest. The adventure includes tons of nighttime rainforest activities, including a tour of the Rainforest Pyramid. The sleepover takes place in the Rainforest Entrance.
Nights on the Reef
Have you always wandered what lives above and below the tropical oceans of the world, and what's going on during the night? Come spend a night exploring and learning about coral reef inhabitants and how they adapt to their particular environment before getting a night's rest in the aquarium.
Overnight Adventures run from 6:30 p.m. to 8:00 a.m., and include a late-night pizza snack and a light breakfast. The price is $1,000 for up to 20 people, and $50 for each extra person. Chaperones are required.
Reservations must be made at least two weeks in advance. To make your reservation, or for more information, call 1-800-582-4673, ext. 4325, or email us at education@moodygardens.com.
For a Moody Gardens sleepover that includes the whole family, make your reservations at the Moody Gardens Hotel, one of the best places to stay in Galveston. We look forward to seeing you soon.