At Moody Gardens we are dedicated to educating the community on nature, animals, and conservation. Part of the way that we do this is through different Keeper Chats and scheduled activities throughout the year. As Spring and Fall migrations offer fantastic birding on Galveston Island, we offer our Birding Classes  during which you are given a chance to go out into the field with our Animal Husbandry Manager, Greg Whitaker.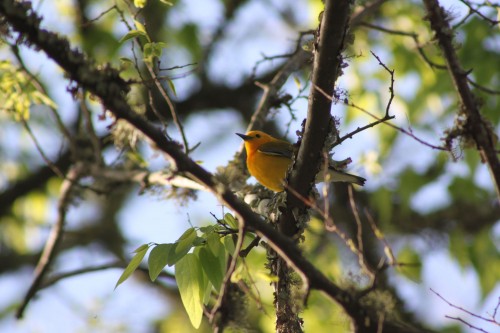 Birding 101 is a series of beginner level birding classes focused on the basics of birdwatching with a unique focus each month on timely, relevant subjects.  Reservations are not required for Birding 101, if you would like to attend please meet at the 4-D theater in the Visitors Center. The day will start off there with a short classroom style presentation followed by a leisurely walk around the Moody Gardens property. While looking around, Greg will discuss and point out the diversity that we have to offer on site. The next Birding 101 is scheduled for April 9, 2016 from 9am-11am.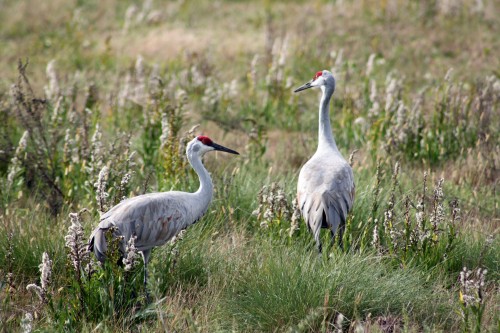 If after Birding 101 you are looking for something a level up, we also offer Birding 201, offered on the third Saturday of the month..  This is a series of field trips that are geared towards the beginning level birders.  Most trips will be combined with the Galveston County Audubon Group's field trips and offer an opportunity for you to interact with more experienced local birders.  Seats in the van for this trip are limited, so reservations are required. If you are interested please contact Greg directly at 409.683.4101. The next Birding 201 field trip is scheduled for May 21, 2016.
Feather Fest is also happening on Galveston from April 14-17. The fest boasts over 100 field trips, workshops, the Birds of Prey Raptor Show, and a screening of Audubon The Film! More information about the fest can be found on their website.
Happy birding!