Do you have a way with words? Then make sure to participate in our Polar Bear Photo Contest in anticipation of the grand opening of To the Arctic 3D.
The Arctic Ice Cap is shrinking each summer—and by 2050 or earlier will be reduced to a small fringe on the coast of Canada and Greenland. Only about 20,000 polar bears remain, and their survival is in jeopardy. This film takes viewers on a captivating journey of survival in the Arctic wilderness.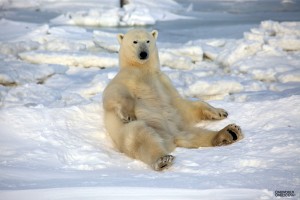 You'll have until Sunday, April 22 to impress us with your best caption! As part of the fun, we'll be throwing in some To the Arctic 3D related prizes for the best two captions. Winners will be selected by Moody Gardens staff members and announced on Monday, April 23, 2012 on Facebook. Head on over to our Facebook page and find the post with the Polar Bear Photo (shown on left) and leave your caption in the comments section. While you're on our Facebook page, why not go ahead and click "LIKE" to stay connected with us!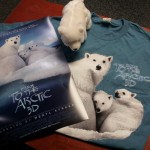 If you capture us with your witty ways and are selected as a winner, you'll receive the following prizes:
One (1) Official To the Arctic t-shirt
One (1) Official (and adorable) To the Arctic stuffed polar bear
One (1) Official To the Arctic movie poster
Two (2) tickets to the MG 3D Theater which can be redeemed to see To the Arctic 3D
So put on your creative hats and head on over to our Facebook page: https://www.facebook.com/moodygardens. Questions, comments and/or concerns? Leave us a comment below!
This promotion is in no way sponsored, endorsed or administered by, or associated with, Facebook, Inc. Any comments that are inappropriate, offensive, spam or commercial in nature can be deleted by the page admin. Must be 18 years or older to win.