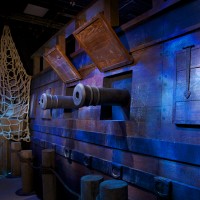 Since the REAL PIRATES Exhibition sailed into Moody Gardens, visitors have been awed by the collection of artifacts from the only authenticated pirate ship in the world.
The touring exhibition, organized by National Geographic and Premier Exhibitions, Inc., brings the classical age of 18th century piracy to life by showcasing more than 200 artifacts recovered from the wreck site of the Whydah, which was discovered just off the coast of Cape Cod. The exhibition features artifacts like jewelry, weaponry and treasure chests full of gold and coins.
The wreckage of the Whydah, which sat hidden at the bottom of the ocean for 267 years, has also told us a lot about pirates. Here are some pirate facts you may not know.
Pirate ships were actually "floating democracies." Captains were voted on and everyone aboard the vessel received equal shares of loot.
When pirates plundered a ship, the treasure was usually the last thing they went for. Medicine and food was more of a priority for the pirates.
Pirates were never actually made to walk the plank. If the crew no longer wanted someone on the ship, they simply threw him off.
Pirates also didn't bury treasure to come back and claim later. If you invested money in a treasure map, you probably got swindled.
A pirate's plundering career was normally over by the time he was 30 years old. Why? Scurvy usually claimed a pirate's teeth, and he was no longer able to eat food on the ship.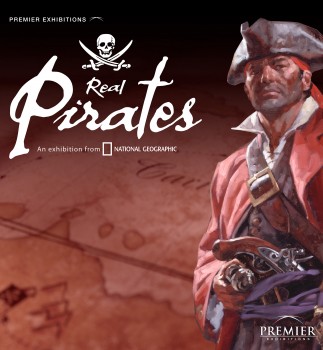 To find out even more facts about pirates and the Whydah, be sure to bring your booty down to Moody Gardens. The REAL PIRATES Exhibition hits the high seas on Sept. 28, so navigate to the Discovery Pyramid today!
CLICK HERE for more information & to purchase tickets