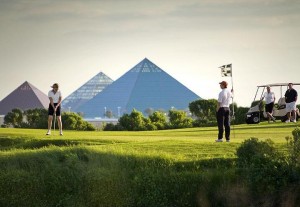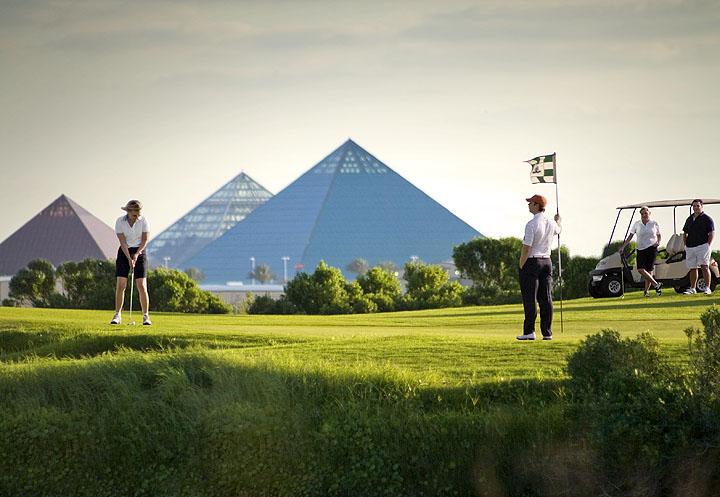 Christmas may be over, but the holiday fun at Moody Gardens sure isn't! Our famous Festival of Lights doesn't end until after the New Year, and we have some great holiday offers continuing into 2013 as well! Check out some of the holiday offers still available.
Moody Gardens Arctic Package: The holidays aren't over at Moody Gardens! Our Festival of Lights is still going strong! If you missed the holiday lights before Christmas, don't sweat it. We won't be taking down the 100 holiday-lighted scenes until January 5. You can also still tie up your skates and glide around the area's only outdoor ice rink, and wish the penguins a Happy New Year! All this holiday fun is only $17 with our limited time offer!
Holiday Golf Offer: Our holiday golf offer doesn't end until the first week of February! Ring in the New Year by spending some time on our premier public golf course. When you purchase a round of golf, you will get a FREE golf cart and a bucket of range balls at the Moody Gardens Golf Course!
Relax at the Spa at Moody Gardens: While the holidays are a cheerful time to spend and celebrate with family, they can also be a bit stressful. All the waiting in line, worrying about getting the right gift, traveling, or taking care of family can really wear you out. What better way to rejuvenate your body and spirit than with our sweet spa offer. Come to the Spa at Moody Gardens this season and when you buy a Swedish massage, you'll get a second one free! This relaxing offer is good until January 5!
Moody Gardens is THE place to be for holiday events in Texas! If you're looking for fun, family events in Galveston, then look no further. We look forward to seeing you soon, and hope you enjoy our special holiday offers.