There's still a champion left to be crowned! The real battle is here as we have the Amazon River Otter representing the Rainforest Pyramid face off against the California Sea Lion representing the Aquarium Pyramid. Who will come out on top? That's all up to you.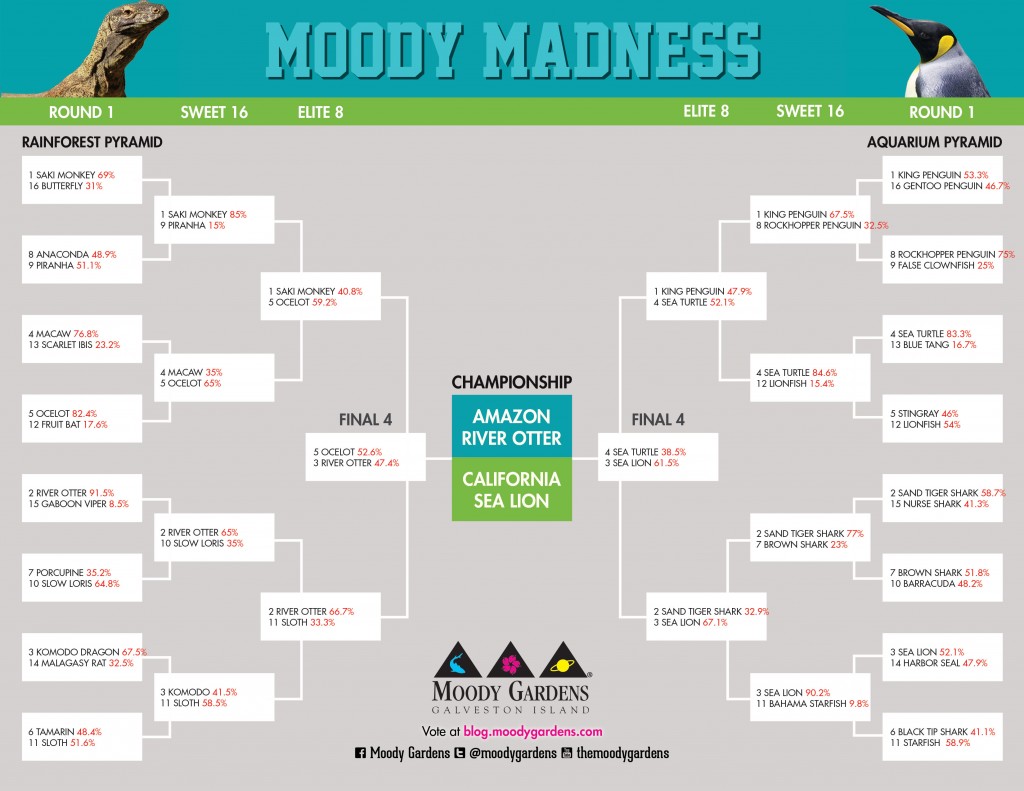 CLICK HERE to vote or vote below for your favorite
Create your free online surveys with SurveyMonkey , the world's leading questionnaire tool.