The inaugural Moody Madness tournament produced plenty of drama and upsets last year. In the end, the California Sea Lion was voted by you as the favorite animal at Moody Gardens.

Can the Sea Lion repeat as champs? We're about to find out with the second annual Moody Madness.
The most popular animals from the Aquarium and Rainforest Pyramids are squaring off in a bracket-style tournament this week. The animals were seeded based on last year's results, but that doesn't mean upsets aren't possible.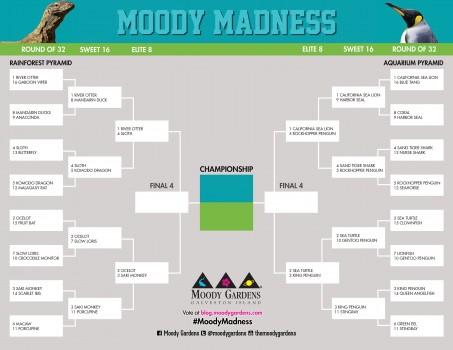 Make sure your favorite animal makes it to the championship. Vote now: http://woobox.com/guw6iz 
UPDATE: Congratulations to the Saki Monkey, our 2015 Moody Madness Champion