LEARN ALL ABOUT BONES WITH A VISIT TO SKELETOWN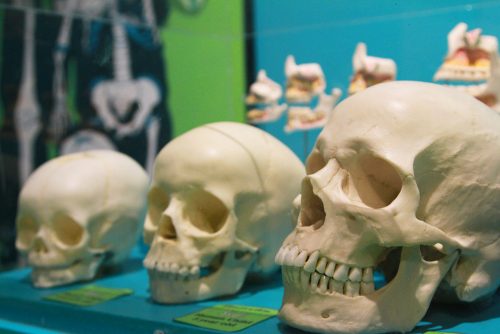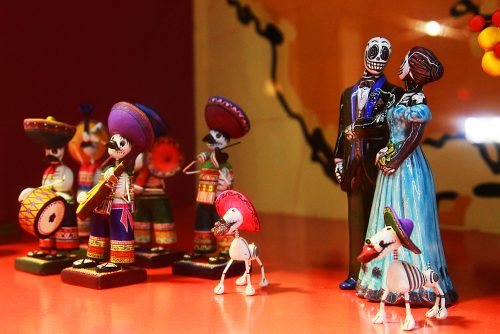 The hip bone is connected to the…thigh bone. There are 206 bones that compile the human skeletal system and Skeletown, now open in the Discovery Pyramid, explores them all.
Skeletown provides guests the opportunity to see authentic bones from both animal and human specimens. The exhibit examines bone biology, bone health and the part that bones play in cultures all around the world.
The exhibit gets its name from the various areas within it that resemble what would be found in a small town. It features a Health Center to teach about the repair of broken bones, a pond to explore the skeletal system of various animals like frogs, and food a food truck to explore how healthy eating and exercising helps keep bones healthy.
Also in the exhibit is a cultural central designed to educate and enlighten guests about the various roles that bones play in everyday life around the world. This includes cultures that have made toys from bones, those that have altered their bodies for beauty throughout history and the myths that shroud unidentified bones.
"We are excited to welcome guests to explore Skeletown," said Moody Gardens President and CEO John Zendt. "The exhibit provides a great scientific message in a fun, interactive way and we hope we can educate and inspire visitors to live healthier lives and understand the role bones play in cultures all around the world."
To plan your visit, click here.