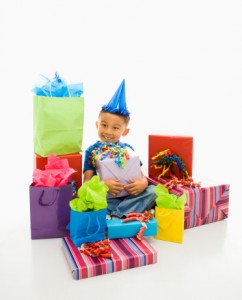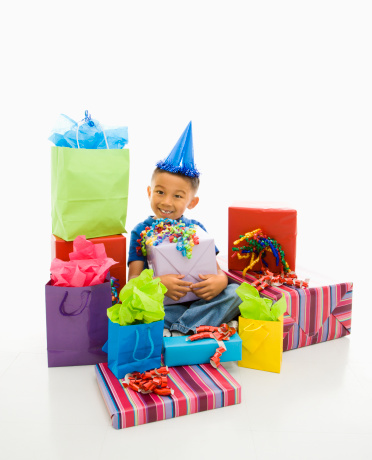 Want to throw your kid an awesome birthday party? Do you not have enough time to plan and organize the party? Then Moody Gardens is perfect for you! We do the planning, setup, and cleanup! All you have to worry about is your kid having a fantastic time!
Each birthday party package includes a birthday cake, punch, paper goods, a party favor for each guest, twenty-four invitations, and a visit to one attraction. On top of all this great birthday fun, you choose from four exciting themes.
Wild Things: Aquarium. This package includes entry for your guests into the Aquarium Pyramid. Party guests get to dive into an ocean adventure and have a fun-filled animal encounter on your child's special day.
Wild Things: Rainforest. Take the birthday party to the rainforest! Party guests get to meet the animals of the rainforest in a special animal presentation. The package includes entry into the Rainforest Pyramid for all your guests.
Beach Bash (seasonal). For summer parties, soak up the sun as your guests spend the day floating along the lazy river at Palm Beach. Entry into Palm Beach for your guests is included in the package.
Festival of Lights (seasonal). Celebrate your child's birthday among the millions of lights at the Moody Gardens Festival of Lights. This package includes entry to the Festival of Lights and is only available at 6:00 p.m. because the sparkling lights can't be appreciated in the daylight!
Reservations are required at least two weeks in advance, and packages are available for children turning a maximum of twelve years old. Parties are limited to two hours; however, visits to the designated attraction may extend beyond party time. Parties are available daily at 10:00 a.m. or 2:00 p.m. for a maximum of thirty-two guests.
Party Package Prices are for up to twenty-four guests, including adults. However, you may have additional guests for $8.00 a person.
Saturday and Sunday
Non-members: $300.00
Members: $255.00
Monday through Friday
Non-members: $275.00
Members: $233.75
To start planning your party, call 1-800-582-4673, ext 4325 or e-mail education@moodygardens.com.