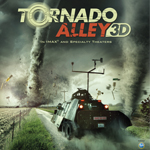 1. See Tornado Alley 3D and Meet the Famous Storm Chaser Sean Casey
Opens March 10
The fascinating film Tornado Alley 3D opens March 10 at Moody Gardens and follows veteran storm chasers on two exciting unprecedented missions. Guests will follow Storm Chasers star Sean Casey as he and his crew navigate their famous tornado intercept vehicle—TIV-2—directly into the heart of a tornado and capture its beauty and destructive power on film. Visitors will have the chance to meet Sean Casey in person at Moody Gardens March 10 and 11 as he signs autographs and specialty merchandise. Guests will also get to see the tornado intercept vehicle- TIV-2 up close. Join the storm chaser crew at Moody Gardens for a memorable Spring Break this season.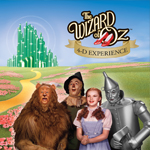 2. Enjoy Wizard of Oz 4-D Experience
Opens March 10
This beloved classic becomes a modern adventure in The Wizard of Oz 4-D Experience. Newly restored in digital 3D with added special effects, be swept along with Dorothy as a powerful tornado transports you on an unforgettable journey to the magical Land of Oz.
THE WIZARD OF OZ and all related characters and elements are trademarks of and © Turner Entertainment Co. Judy Garland as Dorothy from THE WIZARD OF OZ. (s12)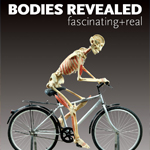 3. BODIES REVEALED Exhibition
Now Open in the Discovery Museum
Be among the first to explore the inner workings of the human body at the BODIES REVEALED Exhibition. This fascinating Exhibition is unlike anything seen at Moody Gardens before, with real and carefully preserved human body specimens that will fascinate and inspire. The exhibition takes visitors through galleries providing an up-close look inside the skeletal, muscular, reproductive, respiratory, circulatory and other systems of the human body. As the visitor moves to each gallery, more than 200 organs tell the story of the astounding systems at work within each of us every second of our existence. Don't miss this three-dimensional tour of the human body!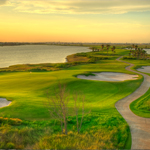 4. Perfect your game at the Moody Gardens Golf Course
Galveston's premier public course is a seaside links enchantress whose lush paspalum fairways are lined with 500 palms and shorebird habitat. Sydnor Bayou laps at its shores to entice your best shot. Five sets of tees create diverse challenges for every level of play. This Jacobsen Hardy-designed course is a beautiful and intriguing, demanding in its own Island way. Call 409-683-4653 or www.moodygardensgolf.com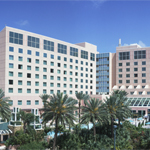 5. Island Getaway for the Entire Family at the Moody Gardens Hotel
Head to the Moody Gardens Hotel this Spring Break for the perfect family vacation. Spring Break fun includes live music pool side, Texas-size Tropical Pool with swim-up bar, adult lounge and cabanas. Looking to keep the kids entertained? The Kids Crew Club will be featuring a Jumping House, Face Painting, Clowns, Balloon Art, Pool Coin Dives, Arts & Crafts, Wii Competitions, Karaoke, Movie Nights, S'mores and a free kid's fun pack at check-in. If that doesn't sound like enough, enjoy Starbuck's Specialty Drinks at Moody Brews. Click here for more information on Spring Break at the Moody Gardens Hotel. For hotel reservations call 888-388-8484 or visit www.moodygardenshotel.com.
CLICK HERE to plan your visit this Spring Break at Moody Gardens.