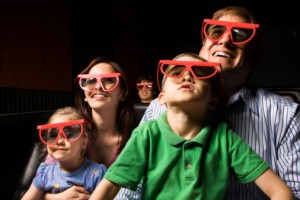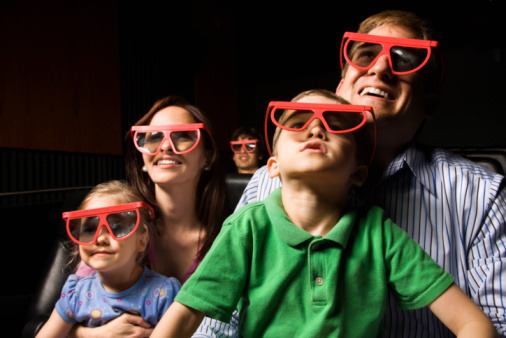 Are you looking for family weekend getaways in Texas? Come experience the best that Galveston has to offer at Moody Gardens! We give you a piece of paradise and the opportunity to experience all that nature has to offer. Start planning your visit now, including a trip to the Aquarium Pyramid, Rainforest Pyramid, Discovery Museum, and Festival of Lights. If you want to experience nature on film, in 3D, you can't miss the Moody Gardens 3D Theater!
What is the MG 3D Theater?
Our theater offers a larger-than-life picture on a six-story screen and incredible surround sound. At our 3D theater, every seat is the best seat in the house. Your 3D glasses will provide you with incredibly realistic images that you want to reach out and grab. If you love nature, we offer movies about everything from the ocean to the rainforest.
What Do We Offer?
Our shows reach into the depths of nature in a way no theater has achieved before. In our 3D theater, you become part of the action while images fill your peripheral vision. While watching, you literally feel like you're deep in the rainforest or the depths of the ocean. This is an experience of a lifetime. Also, you and your family can enjoy this amazing experience for a great price:
Adults: $10.95
Children (4–12): $8.95
Seniors (65+): $8.95
We're open daily from 10 a.m. to 8 p.m., so put us on your list next time you visit the Moody Gardens!
The Moody Gardens is an educational destination that will allow you and your family to reach out to nature. We offer year-round attractions and seasonal events. At Moody Gardens, there's something for everyone! Start planning your next family vacation today! For more information, check out our website: www.moodygardens.com.