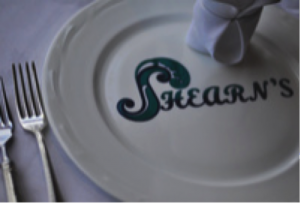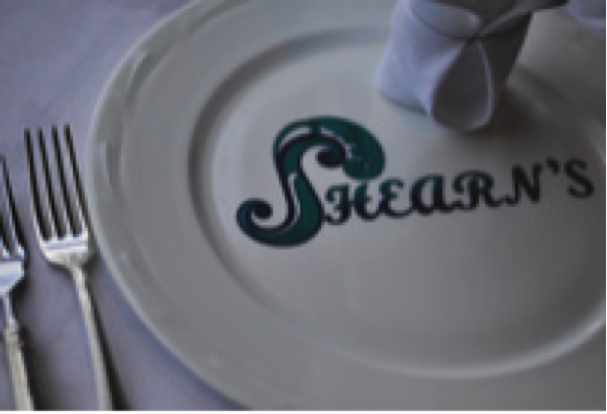 Shearn's Restaurant has been receiving AAA's Four Diamond Award of Excellence since 2004, and for good reason! Located on the ninth floor of Moody Gardens Hotel, Shearn's is the finest restaurant in Galveston. This elegant restaurant is unsurpassed in cuisine, service, and ambiance. Entrées at Shearn's are prepared by Galveston's most celebrated chef, Executive Chef Urs Schmid.
People from all over come to Shearn's Restaurant to try entrées such as the Shrimp Dejonge and the flavorful Lobster Bisque.
Shrimp Dejonge: This signature dish features six jumbo shrimp baked in a light Marsala cream sauce and topped with Chef Urs' mouthwatering blend of herb butter. The dish is served with rice pilaf and a side of garden fresh vegetables. This is one entrée you can't miss. Your taste buds will thank you. You can order this tasty dish as an entrée, or just taste it out as a hot hors d'oeuvres.
Lobster Bisque: Another signature dish from Chef Urs! The creamy bisque is made with fresh lobster from Maine and delicately seasoned. It's garnished with crabmeat and a touch of sherry.
Crab Cakes Topped with Jumbo Lump Crab: Shearn's signature crab cakes are a dream come true for any crab lover. The Maryland style crab cakes are topped with lump crabmeat and served with angel hair pasta and tomato fondue.
Portobello Mushroom Tortelloni Rosa: For the vegetarian, Shearn's offers a selection of gourmet vegetarian options such as the Portobello Mushroom Tortelloni Rosa. The sautéed Portobello mushroom is tossed in olive oil and blended with baby arugula, pine nuts, and served in a Rosa sauce.
Moody Gardens Hotel is not only home to the best upscale restaurant in town, it is also one of the best places to stay in Galveston. After a long day of exploring the beaches, Aquarium Pyramid, and Rainforest Pyramid head over to Shearn's Restaurant for a beautiful conclusion to your day.