From adventuring in the Rainforest Pyramid to the taking a sunset cruise on The Colonel Paddlewheel Boat, there is something for you to make this Valentine's Day memorable for those that you love.
On February 13 you can make plans with your sweetheart to set sail on a romantic sunset dinner cruise complete with a dinner buffet, DJ, and dancing. This cruise package includes your choice of a bottle of champagne or wine, a rose for your sweetheart, and a souvenir photo. Get a table for two for $200 or a table for four for $380. Seating is limited and reservations are required so be sure to make your reservations now by calling 1-800-582-4673 ext. 4368. For more details and table options, visit our website.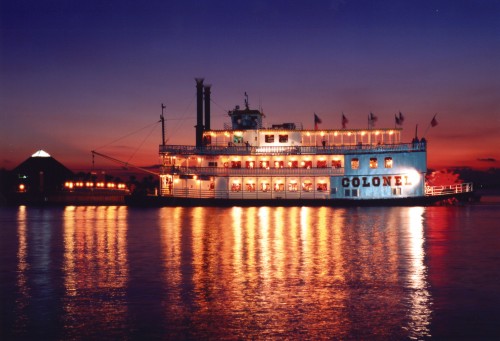 We also have our popular Aquarium Valentine's Day Dinner on February 14. Dive into an underwater dining experience at the Moody Gardens Aquarium Pyramid. The evening includes a chef's three-course dinner, your choice of a bottle of champagne or wine, a rose for your sweetheart, a souvenir photo, and Aquarium Pyramid admission with our biologists on hand to answer your questions about the Moody Gardens marine animals. Enjoy your romantic dinner while sharks and other beautiful sea creatures swim overhead. There is also the Sealed With A Kiss seating area that treats guests to a table by the seals and sea lions of the North Pacific Exhibit. These playful animals will add a splash of fun to your dining experience. Another option for you and your sweetheart are our Fishin' For Love tables that have the colorful fish inhabitants provide the perfect backdrop for your romantic evening. The Tunnel of Love section is already sold out. Grab a peak at the seating chart here and make your reservations by calling 1-800-582-4673 ext. 4368.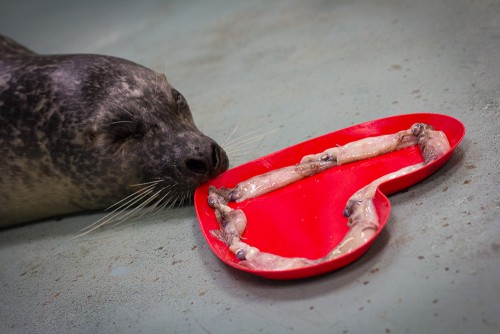 Love is in the air in the animal kingdom, too! For $29.95 you can join us on February 13 or 14 and see the plants and animals you love as you travel around the world in the Rainforest and Aquarium Pyramids with our Rainforest and Aquarium Combo ticket. Visit the seals, sharks, birds, and even Moody Gardens' sweet new couple, our Cotton-top Tamarins Victor and Gracie. This is a great option if you are looking to involve the whole family in a Valentine's Day activity.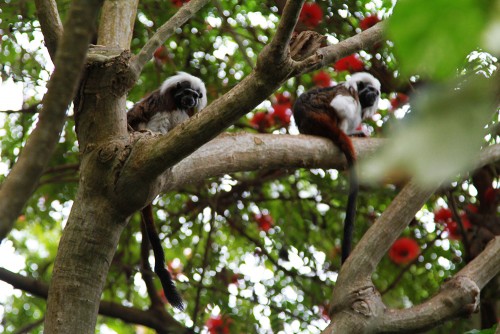 For the entire month of February you can also enjoy the Moody Gardens Hotel Valentine's Room Special. Be sure to book early because this deal is subject to hotel availability. The price is $229 for hotel room, chocolate covered strawberries and champagne, breakfast, and valet service.
You can also enjoy a wonderful Valentine's Day meal at Shearn's Seafood and Prime Steaks located in the Moody Gardens Hotel. The menu for the mouthwatering and carefully selected meal can be found here.